Is your budget process costing you revenue?
No time of the year is more frustrating than budget season. So much rides on the results, it's a wonder organizations don't buckle under the weight of all the inherent conflicts of interest.
In this viewpoint, we discuss:
The reasons for budgeting

How to avoid confusing budget inputs and outputs

Guidelines to help improve your budget process
DOWNLOAD NOW for insights into planning next year and beyond!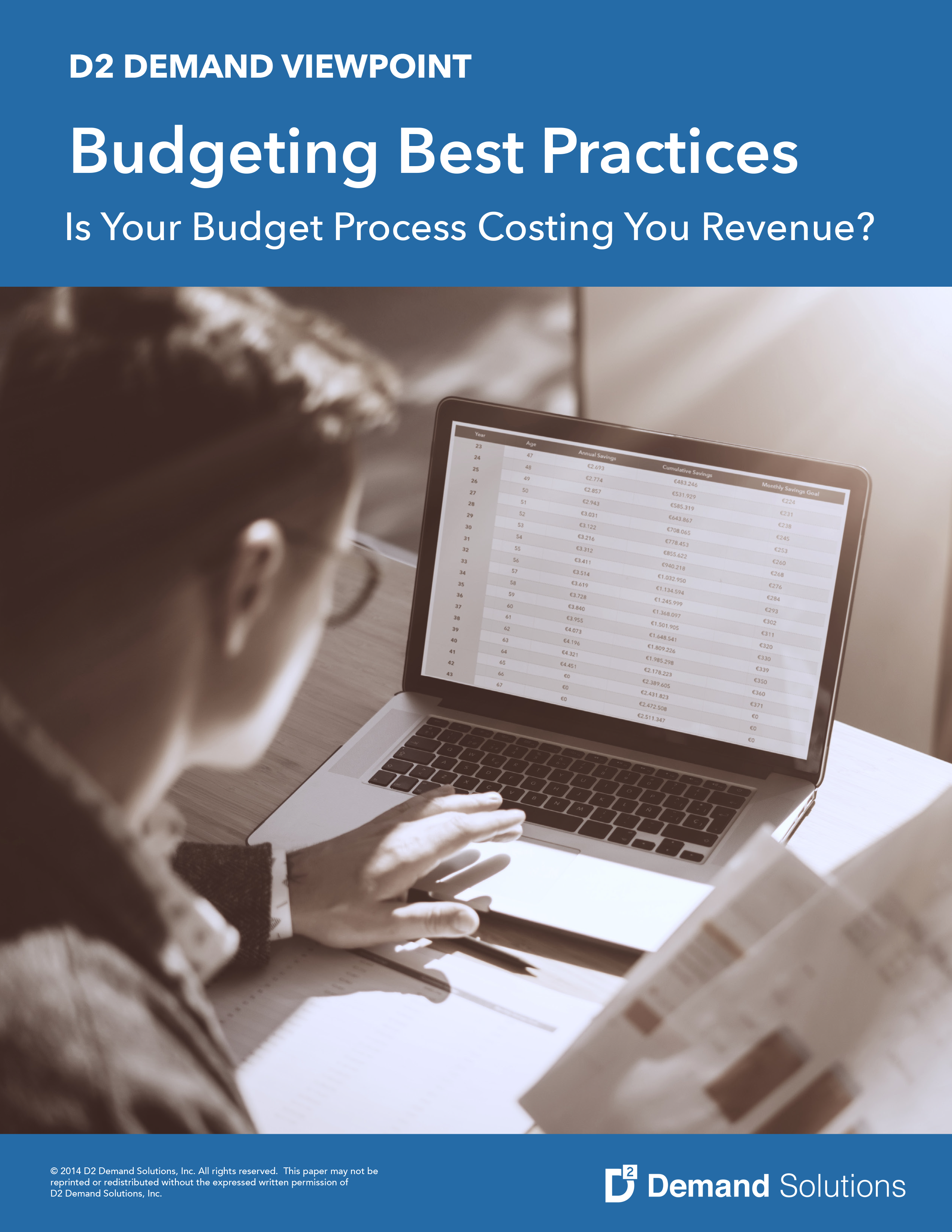 Get Your Free Viewpoint Document Now