In 2014, Gene B. Click Company, one of the largest privately held real estate management and development firms in the U.S., realized that their approach to sales no longer resonated with the way prospects shop.
In an effort to update their approach and improve performance, Glick partnered with D2 Demand Solutions to implement their proprietary InSite™ Sales Performance Improvement Program.
Since implementation, Glick has experienced:
Higher YOY occupancy rates

Improved renewal performance

Better employee engagement

Lower turnover in leasing associate positions
Download the case study today, to learn more about how this prospect-centered approach is having a positive impact for Glick.
Fill out the form to the right to download the Case Study!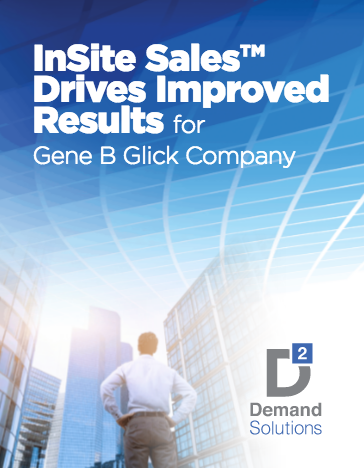 Download Your Case Study Now!