Are You Missing a BIG Opportunity?
Multifamily operators continue to spend a great deal of money generating leads. But the innovation, creativity and diligence we focus on new demand are not always matched by our efforts to convert leads to leases.
In this brand new 2019 research, D2 has measured the response rates and the use of key conversion tactics for 33 different multifamily properties, each representing different operators. Using a similar approach to previous studies in 2014 and 2017, we have been able to draw conclusions about the progress of the industry over the last five years.
The results are enlightening - many operators are continuing to miss big opportunities to increase their conversion rates.
Download the white paper to see what opportunity you have!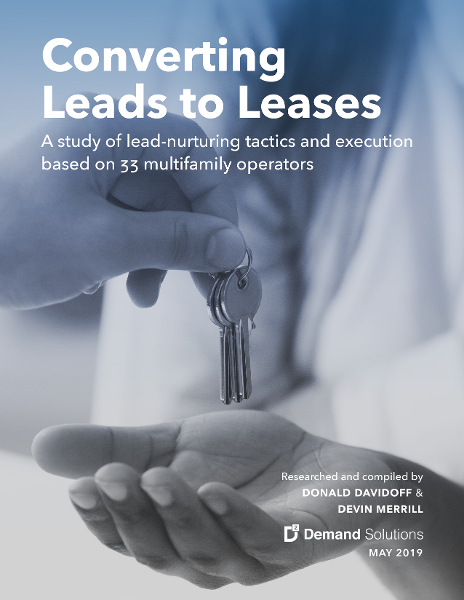 Download Your Free White Paper!