Are you missing revenue opportunities?
Having worked for 20 years in multifamily, managing a combined total of more than 1.3m units, we can tell you that you are almost certainly sitting on an untapped revenue opportunity.
Common errors in amenity configuration cost multifamily communities thousands of dollars in lost rental revenue, as well as vacancy loss. The good news is that help is at hand!
In this white paper, we discuss:
Why it's hard to find amenity problems

The eight most common "fails" in amenity pricing

How to get amenity pricing right
DOWNLOAD NOW and find your hidden treasure!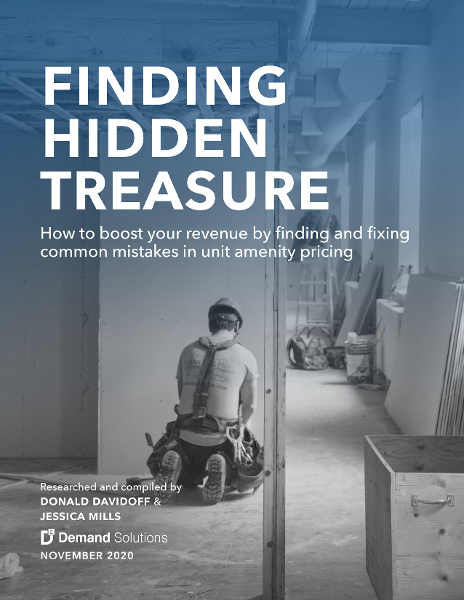 Download Your Free White Paper!