Are Your PRM Activities Delivering The Returns That They Should?
Take a moment and think about the last decade. During an unprecedented period of industry growth, it's been relatively easy to deliver returns. As the rising tide has lifted all boats, even average revenue management can seem to be delivering.
But all revenue management functions are not created equal, and it's not always easy to identify where opportunity may lie. If you're curious to know how your organization is doing, download and fill out the scorecard and in 10 minutes you'll have a clear picture.
Share your results with us, and we'll provide a customized report for your organization highlighting best practices and skills to accelerate your results!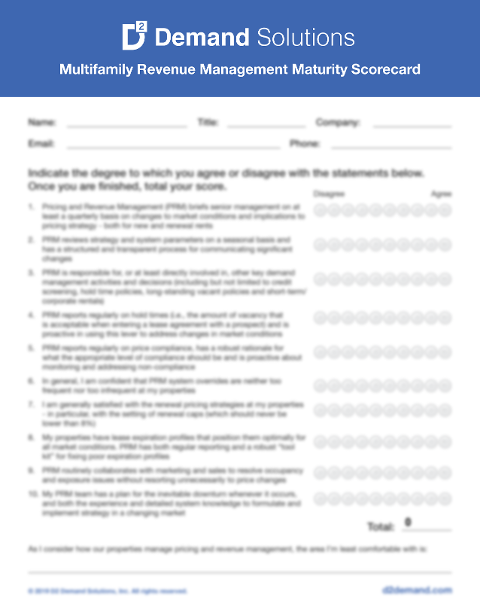 Download Your Free Revenue Management Maturity Scorecard!