Renewals account for 50% or more of your NOI, but is your renewal policy reaching its full potential? In our white paper, we surveyed more than 300 people and according to our findings, there are various best practices that could enhance your leasing process.
Our survey found ways to reduce time spent creating, delivering and negotiating renewals. Do your renewal policies and practices stack up against the others?
Download our white paper to see the results of our survey and recommendations based on the findings.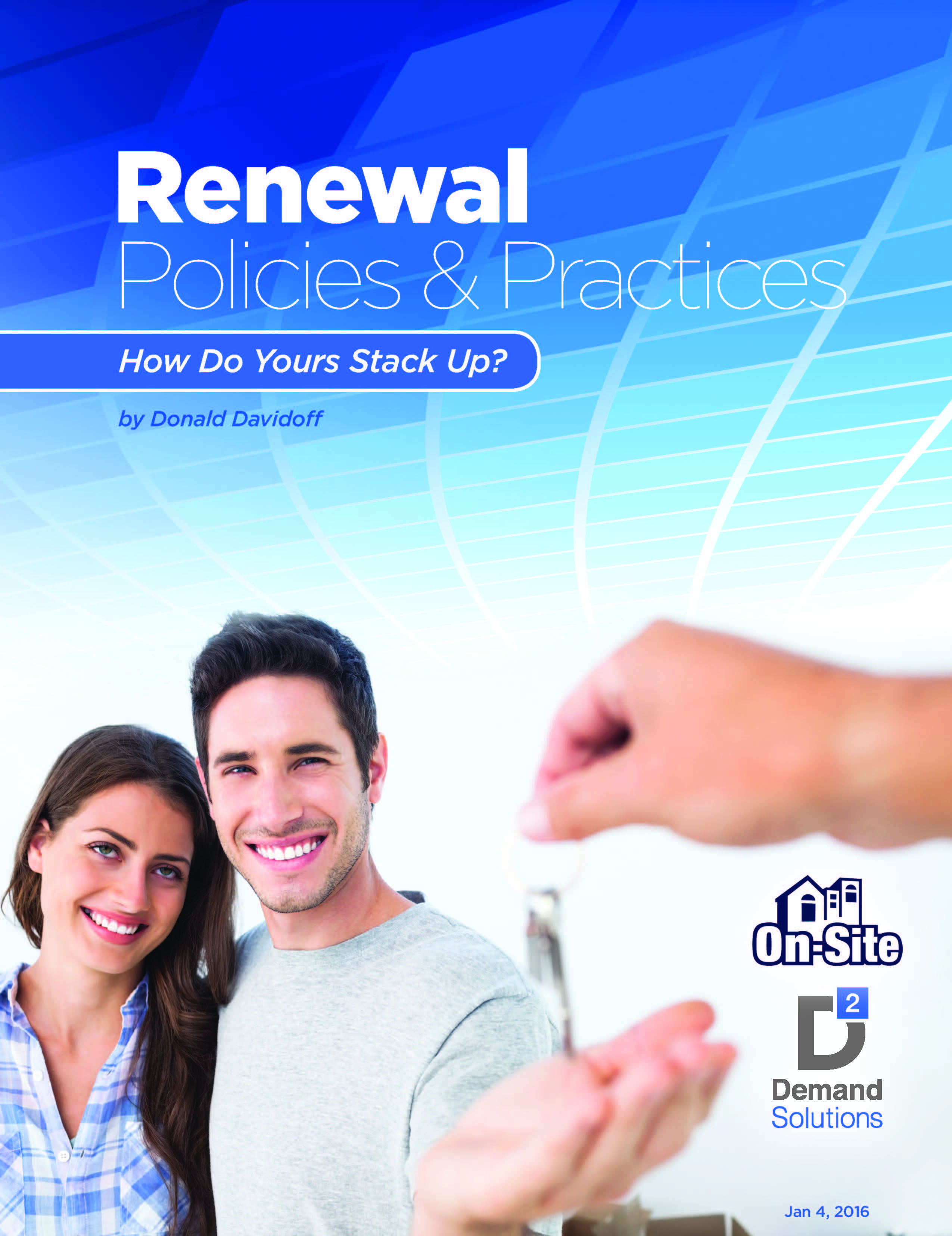 Download Your White Paper Now!