It's time to raise your game on unit amenities!
Unit amenities are one of the most important levers for improving the financial performance of multifamily assets. But unless they're configured and priced correctly, they can be more of a hindrance than a help.
Multifamily has always been inconsistent in its management of unit amenities, and it costs communities thousands of dollars each month in lost rent. How confident are you that you're capturing all the revenue you should be?
Download our free 10-point scorecard and find out!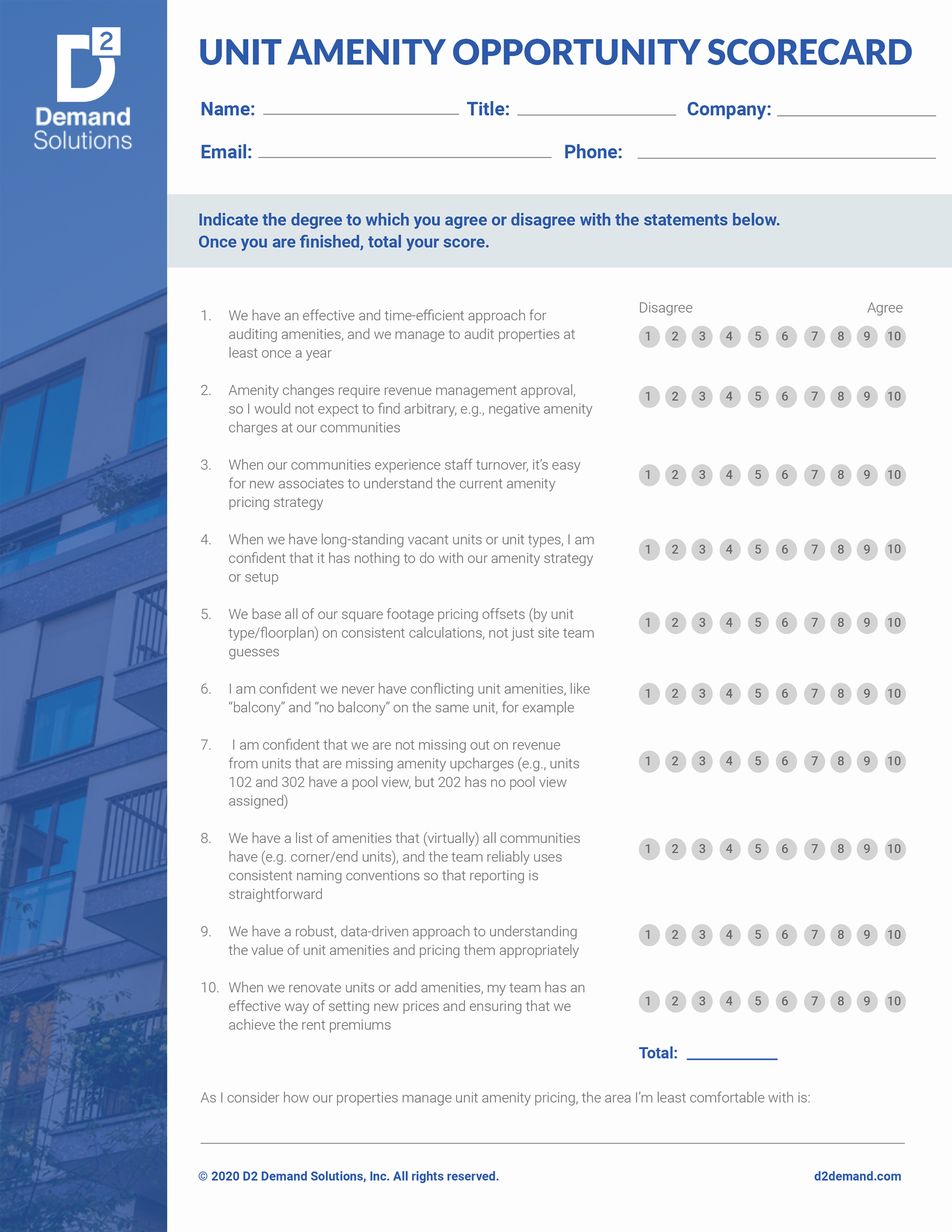 Download Your Free Scorecard!