First, Ask if you Have a Pricing Problem
Companies call us all of the time to talk about how we can solve their "pricing problems." As we spend time digging into their pricing platform, we almost always find material things they can do better in their pricing processes and models. And we also often find opportunities that lie elsewhere – in sales, marketing, or even credit screening policies, for example.
The reality of pricing and revenue management (PRM) is that you only become really good at it when you can make your entire demand management platform work in lock-step. And yet companies still frequently jump on the pricing lever first to address lead generation and sales conversion issues. At D2, pricing is in our DNA, but we help our clients to exhaust all the other, less risky demand levers before resorting to price changes.
The decade leading up to 2020 was unprecedented in multifamily housing, as the industry posted uninterrupted growth following the great recession. Revenue managers have played their part in this success, delivering ever-greater returns on the investments made in revenue management systems. But as COVID-19 imposed lockdown conditions, the economic picture began to look less certain.
Recessions call for different pricing strategies compared to periods of growth in multifamily housing. It has been relatively easy in recent years to deliver returns and maintain high occupancies. When occupancy levels are no longer guaranteed, PRMs need to handle different circumstances and decisions. Changes to renewal strategies, lease terms and revenue management system parameters must be considered, and with each decision comes potential risk.
These and other decisions are likely on the regular checklist of highly experienced PRMs. Not only are they essential to safeguarding against softening market conditions, but they are also levers for driving performance during periods of growth. Disciplined and detailed planning, executed by highly experienced PRMs are essential ingredients required to give your organization the right PRM support.
Revenue Management Systems are a vital part of your strategy for optimizing overall revenue, but there's much more to pricing than just the software. Systems need expert monitoring and input to achieve optimal results: users cannot adopt a "set and forget" mentality.
An excellent example of the care and feeding the systems need is the way that they handle seasonal and cyclical changes. None of today's off-the-shelf RMSs completely automate all of the changes needed for managing seasonality. Imagine the typical example of an operator who is more aggressive towards rent in the high season and more conservative in defending occupancy in the low season.
Pricing strategies are expressed through RMS parameter settings, so changes from one season to another need to be planned and executed by the PRM team. Once changed, the RMS automatically executes the new strategies but will keep that strategy unchanged, irrespective of further changes in the market or company strategy, unless there is human intervention to update the parameters.
Similarly, changes in strategy may result from cyclical shifts in the market. These require expert human intervention, too. As a market moves from bull to bear and back again, the team must know how to take senior operators' strategy statements and convert them into the appropriate parameter settings. After a decade of sustained industry growth, relatively few pricing managers have the experience of managing through such transitions.
Unit amenities are one of the most critical levers for profitability in the rental housing industry. Well-selected, designed and priced amenities can maximize the appeal of units and help operators to rent them quickly and for the right price. Yet time and again, we see companies failing to capitalize.
Revenue management systems present one challenge; because they work by optimizing base rent (i.e., unit rent not including amenities), the onus is on the operator to get amenity pricing right. With so many combinations of unit and amenity packages and no good ways to analyze amenity setup and pricing at a property or portfolio level, it's no wonder companies are leaving money on the table.
The answer is to conduct amenity audits at least once per year. Good amenity audits spot "holes" - like where units 103 and 303 have a balcony, but 203 doesn't - as well as missing amenities (e.g., no corner units). The process rationalizes common amenity categories such as views and square footage upcharges.
After auditing the setup, we can understand the impact of specific amenities on performance. D2 analyzes individual leasing activity to determine where amenity prices are too high, too low, or (as Goldilocks prefers it) "just right." We have conducted hundreds of community amenity audits and have never failed to unlock hundreds (and usually thousands) of dollars in increased annual rent.
For almost 20 years, Revenue Management Systems (RMSs) have delivered unprecedented growth to companies who successfully implemented them. With sophisticated algorithms, comprehensive data sources and the power of automation, systems like YieldStar and LRO have helped operators optimize for market conditions more effectively than ever before.
But even the best systems work well only when companies set them up to do so. Pricing strategies, amenity packages and the prevailing market conditions all change over time. If your RMS parameter settings do not reflect these shifts, your system results will degrade, causing you to lose revenue. Just as our bodies need health check-ups from time to time, so does your RMS – even (and perhaps especially) if you're an experienced RMS user.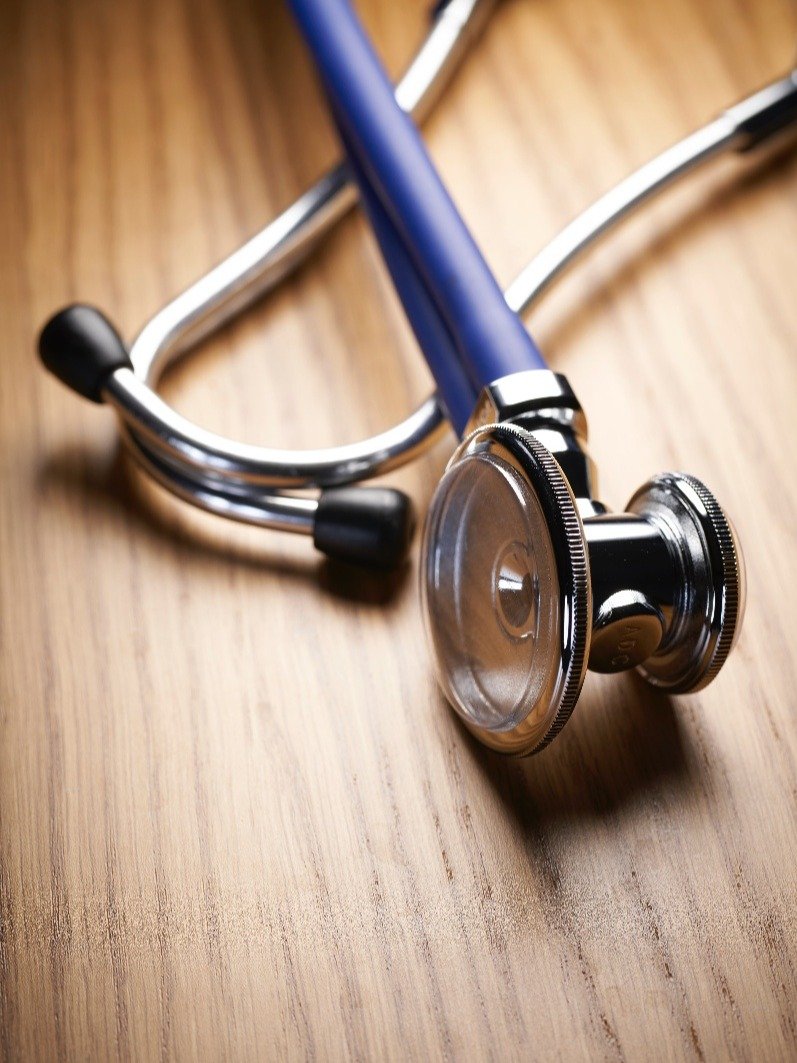 For a company to excel at revenue management, its strategy must manage not only seasonal and cyclical conditions, but it must also understand the range of decisions that it can make. Policies and procedures play an equal, if not sometimes even more important, role in driving revenue.
Hold-time policies, for example, have a profound impact on performance but are frequently overlooked by operators. Every time we take a lease, we accept a period of vacancy from application to move-in (for vacant units) or from the current resident's expected move-out to the new lease's move-in (for units on notice). Expert revenue managers know how to increase revenue by controlling allowable hold times.
Long-standing vacant (LSV) units represent another revenue opportunity. Remember, 12 weeks' lost rent on a single unit is the same as a week's lost rent on a dozen units! But surprisingly few revenue managers know how to do it. Expert revenue managers develop specific LSV protocols that get to the root cause, with discounts being their last (rather than their first) resort.
Concessions are another important area of strategy that is frequently misunderstood. Concessions are different from price changes as they are a type of discount that positions the product. An expert revenue manager understands when and how a "no discount" strategy best positions the product, and when discounting will be better.
From the sections above, it should be clear that revenue management success depends on people as well as software. Yet, our experience tells us that some companies integrate revenue management systems (RMSs) and processes into their businesses more effectively than others.
Based on our experience, there are five key attributes we look for in a revenue manager:
A keen analytical mind

Solid business acumen

Ability to bridge the analytical and business worlds

Ability to interact with senior leaders and field associates alike

Intellectual curiosity
The best pricing managers possess a unique blend of IQ and EQ (emotional intelligence), as they translate business insights and objectives into RMS actions, and vice-versa. Those with an excellent bedside manner have a natural advantage.
You'll notice we didn't say anything about rental housing experience. It's not that industry knowledge isn't valuable; it's just that individuals with the five characteristics above can usually learn what they need to about multifamily housing. On the other hand, someone with multifamily housing experience who lacks any of the five attributes is unlikely to gain them.
Pricing and revenue management (PRM) arrived in multifamily about two decades ago. And in that time, several different support models have emerged for this crucial function. Some companies view it as a core competence, while others outsource to fee management partners or software vendors.
Having been involved in PRM since its inception, D2 has noticed that there is one factor above all others that predicts the success of a PRM team: do they revenue manage each property as if they owned it? It sounds like an obvious question, but the ownership or asset management perspective has distinct advantages when you consider the skillsets and attitudes it entails.
Successful PRM frequently entails telling senior executives things that they may not want to hear. It is easier for a PRM who feels accountability for a property to perform that role than a PRM who works for a service-provider for whom PRM advice is a small facet of a much broader relationship or a software provider who may be trying to defend their product.
PRM departments must manage a constructive tension with operations and must be effective in collaborating with the other parts of the business that contribute to revenue performance. That becomes harder when PRMs stay in their lanes, rather than adopting the ownership mentality and searching for opportunities wherever they may arise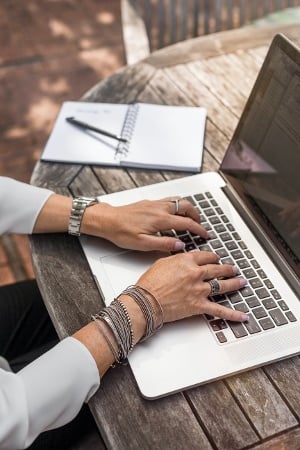 D2 Demand Solutions is a unique provider in the rental housing industry. We have been in the industry for as long as pricing and revenue management (PRM) has existed, have more than a century of PRM experience and have multiple team members who have managed through at least one downturn.
We don't just know how revenue management systems (RMSs) work; we understand how to formulate and implement the strategies that RMSs help to execute. Our team includes individuals who have led the development of no fewer than three different RMSs. This deep, strategy-to-algorithm-level understanding informs the way that we help companies to beat their revenue goals.
We hire PRM leaders who have deep technical expertise, and experience gained predominantly working for ownership groups. We treat our clients' properties as if they were our own, and we have the curiosity to find the root causes of revenue-related problems. Whatever your PRM needs, we can usually help to take your organization to the next level and beyond.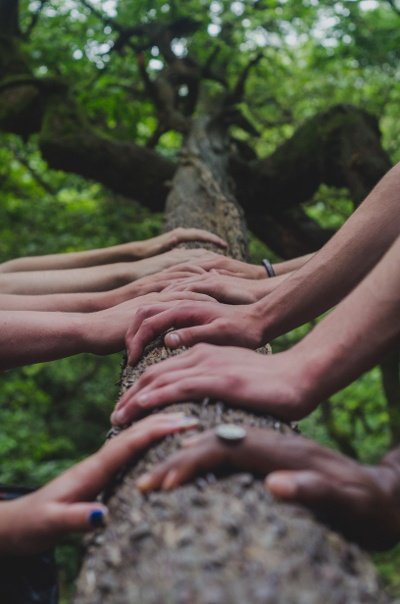 Talk to Us!
Whatever you're trying to accomplish in pricing and revenue management, D2 Demand Solutions can probably help. Nobody has our depth and breadth of experience in developing, implementing and managing revenue management departments and systems. If you're thinking about PRM, please give us a call or send us a message.