What Do These Millennial Insights Mean For Your Business?
by Donald Davidoff | Oct 30, 2018 12:00:00 AM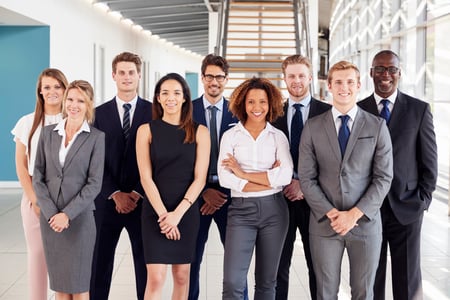 A couple of weeks ago we posted the latest in a series of blogs about the tastes of the millennial generation and how to appeal to them. It's always interesting to lift the lid on this much-discussed generation, especially when it gives us insight into the kinds of experiences that they like - and more to the point, don't. But it isn't always clear what multifamily operators should do to cater to these tastes. Below we relate some of the findings of the previous post to some actionable recommendations.
First, let's remind ourselves of the main points that we addressed in our last post, which focused on three main themes that resonated with our researcher:
Transparency - where we saw examples of companies going to impressive lengths to disclose everything that a consumer could want to know about the production, ingredients and profits associated with their products.


Experience Over Things - where examples like Airbnb are effectively reducing the price of room accommodation and building experience-orientated packages.


Flexibility - in choices, including, for example, communication options which appeal to the desire among millennials to avoid having to use the phone (at least for speaking to people).

Transparency and

the Renewals Con

versation
Since apartment sales and marketing migrated to the web, the flow of information between the buyer and the seller has become transparent in most regards. Look at any well-run property website or ILS and you should expect to see exhaustive detail on the attributes of a community and the unit including pricing. Reviews have added a further layer of millennial-friendly transparency. I remember the days when operators were afraid of both transparent pricing and review sites; now they're simply an expected part of the ecosystem in which we work.
Contrast this with renewal offers which remain murky across the industry. It's not hard to understand the reasons why: before offers even reach the resident there has usually been an extensive internal discussion about the price quoted. Offers are private, meaning that there are no public sources of comparison prices, as there are for new leases. But operators could still do more to offer transparency and increase the likelihood of a renewal. It's scary, but so were new pricing and resident ratings more than a decade.
Imagine the example of Progressive Insurance, which has made it simpler than ever for their customers and prospects to compare their prices to their competitors. Operators could prepare renewal offers that include current market prices for similar units. That could be used to reinforce the value proposition, and - importantly - satisfy the need for transparency.

"Experiences Are the New Amenities"
The subject of "experiences" rather than "things" as key to rental decisions, and thus ultimately occupancy and rent growth came up in a recent discussion at the Maximize asset management conference. Steve Boyack of Greystar coined the above phrase as panelists discussed, amongst other things, keyless entry.
For residents with an ever-increasing appetite for services like dog-walking and cleaning, keyless access is becoming a foundational necessity. Demand for services is going up among millennials, who do not want to have to call somebody to arrange access for maintenance and also want to be able to extend access to their apartments (eg, to friends). Operators must deliver the smart technology infrastructure that enables amenities like these in the frictionless way that millennial residents expect.

Flexibility: Communication Your Way
While millennials seem to avoid the phone more than other generations, that insight only gets us some of the way towards delivering a truly flexible experience. In fact, there are many communication channels that millennials don't like when we account for individual tastes. Some prefer to text with suppliers and others finding a text from a company uncomfortably intrusive. Different social media channels surface similar personal preferences.
Communication preferences affect the leasing process, communication between residents and their communities - for example, to arrange maintenance. They are also increasingly important in promoting interaction between residents, with online portals increasingly driving connections between residents, creating a sense of community, which in turn increases the likelihood of renewal.
Again, technology has an important part to play in delivering the required flexibility without friction. Choosing the right resident portal technologies - i.e. the ones that allow users to define communication according to their own preferences - will continue to differentiate communities.
While there are reasons to explore these trends for guidance in developing the product and experience that we offer to our residence, there are also reasons to question the narrow focus on millennials, who Ipsos-MORI describe as "The most carelessly described group we have ever looked at."
Recent research by Financial Services firm Synchrony sheds light on the shopping habits of Generation Z - which, by the way, is already graduating college and entering the rental housing market. The research reveals a fresh variation on the themes we covered above. Almost half of the ~4,000 respondents regarded the buying experience to be as important as the product itself. Leasing and training professionals, take note!
Interestingly this finding was similar to the results from Gen X and millennial respondents. This finding may be broadly generalizable across the product and service preferences that we currently associate with millennials. Things that are more appealing to millennials are generally appealing to a broader swathe of the population: after all, who doesn't want better experiences, more transparency and flexible ways to consume things?
The conspicuous absentees from the consensus on buying experiences were the Baby Boomers. It's a single data point, but one that may suggest that we can re-frame our broad thinking about "millennial" buying tastes as "non-baby boomer."