NMHC OPTECH 2019: We Need To Talk About Pricing
by Dom Beveridge | Nov 4, 2019 12:00:00 AM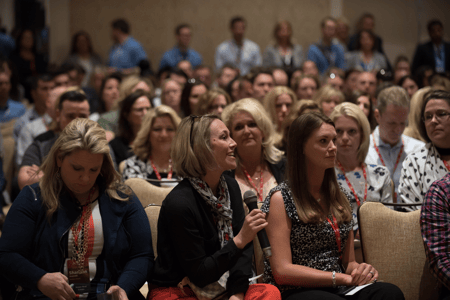 Can it really be time for NMHC OPTECH already? It appears so, and I'm looking forward to joining industry leaders and technology luminaries next week for what is usually one of the highlights of the fall, as we make our way to Dallas to learn about what's new and what's working in multifamily technology.
There are many reasons to be excited. It looks like there will be a record crowd for this year's show, and it's probably the proliferation of exciting new proptech that's drawing the audience. But alongside the new and shiny, we will be taking some time to celebrate 18 years of multifamily Pricing and Revenue Management (PRM). This year I'm delighted to be leading the first PRM panel that's taken place at OPTECH for years.
The fact that PRM has been strangely neglected for a few years at this leading technology show is at the heart of what this panel is all about. February of this year marked the 18th anniversary of the first-ever system implementation. However, the last ten of those years have coincided with unprecedented industry growth. There is good reason to think that it may be time to re-sharpen our focus on this critical capability and the technology that supports it.
Why we need to talk about PRM
When we researched our 20 for '20 white paper this time last year, our interviews with 20 leaders in multifamily operations and technology showed that PRM, while undoubtedly important, had fallen off the list of senior management priorities. As we have argued in these pages, that constitutes a risk to PRM, as complacency can lead processes and technologies to fall out of step with the market. These concerns are - of course - magnified in the event of a market downturn.
Readers of this blog will be familiar with our habit of drawing comparisons between the multifamily and hotel industries, which is why we're excited that NMHC accepted our proposal to bring together a group of leaders from multifamily and lodging. We thought the best way to identify opportunities in the current multifamily mindset would be to bring in a hotel industry PRM leader and compare and contrast priorities, strategies, projects and so on with those of some multifamily leaders.
Seasoned PRM leaders, Jennifer Stachiokas (Pinnacle) and Erik Rogers (Carmel Partners) will be joined by Ben Vega, the SVP of Analytics and Optimization at Remington Hotels, a management company with more than 90 hotels. With leaders from multifamily fee management and ownership organizations, we will also get the chance to explore some of the industry dynamics that impact PRM decisions and strategies.
What to expect when we meet in Dallas
The gist of the panel is an analysis and comparison of the state-of-the-art of PRM in both industries. We expect to identify some important parallels both in the organizations and market and to call attention to the value of continuous improvement of revenue management and performance. I look forward to learning from the panelists' insights, and here are a few items on my wish-list for the session:
The key differences in senior stakeholder attitudes and perspectives between the two industries

The outlook for 2020 and the things that we should be doing

to be prepared in case of a downturn

PRM technology - what's next and what don't you have today that you wish you had

The market for PRM talent and the career paths on offer for PRM rock stars

Areas of natural industry overlap, or places where (hotel) history seems to be repeating itself (in multifamily) like

short-term rentals

and

benchmarking
If PRM matters to you (and I can't imagine how you got to the bottom of this page if it doesn't) then you need to be at this session. Join in the conversation at OPTECH and feel free also to leave your own questions in the comments or reach out to us via social media. It will be a great session, and if attendance keeps going at it's current - record-breaking - rate, a busy one too.
Our panel, "Happy Birthday Revenue Management! It's Time to Grow Up" takes place at NMHC OPTECH on Tuesday, November 12th - 1:45 PM – 2:45 PM, at the Hilton Anatole, Dallas TX.