Why You're Looking at Unit Amenity Pricing the Wrong Way
by Dom Beveridge | Sep 29, 2020 12:00:00 AM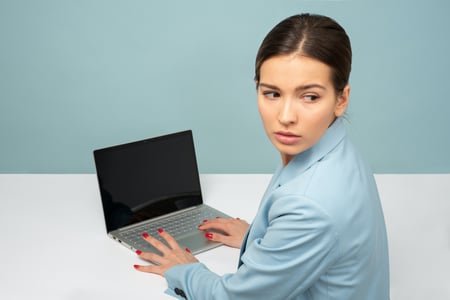 It happens occasionally that we spend a lot of time trying to solve a problem, only to find that we have been looking at it the wrong way. Victorian London provides one of the starkest examples. Under conditions of a persistent cholera epidemic, it emerged that the disease was water-borne, not airborne, as the wisdom of the day had held. The solution was a massive project to build more than 100 miles of sewers under the city. Life was immeasurably improved for all of the generations that followed.
We can see parallels in many walks of life. When people and industries misunderstand cause and effect relationships, they waste resources on solving the wrong problems. It is becoming increasingly clear that multifamily is falling into this trap in the way that it approaches unit amenities and, in particular, how companies price them.
An as-yet unsolved problem
Let's start with the basics. Unit amenities are a hugely important part of any community's sales, marketing and revenue management strategy. When you add the right amenities at the right price, you attract more demand for your units, increasing rent and, ultimately, valuations. They are often expensive, which means that operators must secure the revenue uplift that justified the amenities in the first place.
The trouble is that amenities - including square footage premiums - are not always part of the unit's base rent, which means they are not part of the revenue management system (RMS) process. For the almost 20 years that RMSs have been around, amenities have represented an analytical gap in the pricing process.
We know this gap is persistent: through researching our annual 20 for '20 industry report, where each year we interview 20 senior multifamily leaders, the subject of amenities has been raised repeatedly. Leaders with multifamily revenue management experience understand that amenity pricing analysis is a separate undertaking from the automated revenue management process. Many suggest that an AI-based pricing analysis tool could fill the gap. But these and other solutions currently being mooted in the industry misunderstand a critical element: the quality of underlying data.
The misunderstanding
We've explained on this blog before (and will do again in the future) how the best way that we know to understand the impact of amenities is to use "Days on Market" (DOM) analysis. If we can understand whether units with an amenity take longer to lease than those without it, for example, it makes sense to suspect that the amenity may be over-priced.
The methodology works reliably because of the robustness of the statistical technique that compares the units in the study. But therein lies the rub: the whole exercise of comparing one set of units to another assumes that communities are always presenting the right combination of amenity and price to the prospect. And as we have described repeatedly in these pages, that is seldom the case for multifamily communities.
Amenity errors and inconsistencies are rife at multifamily properties, with missing or incorrect premiums so common that the underlying unit data is seldom reliable enough to support pricing analysis. Whether you employ AI or more familiar techniques, no form of pricing analysis can work if the pricing and amenity data are incorrect. You must first fix your amenity setup, which, in turn, fixes the data.
Here we find ourselves drawn once more to the example of Victorian London. The city had to get the sewage out of its water supply before it could solve the problem of cholera. A similar thing has to happen to our amenity data before pricing analysis will work properly.
There is a better way.
When we think about amenity pricing, there is a danger in looking at the problems of execution and analysis separately from one another. The reality is that the companies that are good at conducting pricing analysis are always good at managing their amenity setup. As we have discussed and will continue to discuss in the coming weeks, there are great techniques that will raise your game on amenity pricing. But they all depend on clean data.
As we move out of leasing season and turn our attention increasingly to 2021, now is a good time to revisit key processes, like the amenity audit. You can get a feel for potential low-hanging fruit by asking ten questions about amenities and how you currently use them. But whatever you do, do something. Amenities typically account for 15% of revenue (or more, especially when including square footage premiums) and are an important lever for driving demand for apartments, which will be even more critical than usual for the foreseeable future.
Photo by Icons8 Team on Unsplash