7 Big Questions for 2021 Multifamily Leasing Season
by Donald Davidoff | May 11, 2021 12:00:00 AM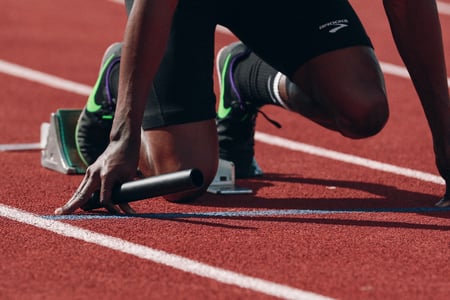 Now that we're in the early stages of the leasing season, it's a great time to take stock of where we are with our sales platform. With 3-4 months of rising seasonality coupled with the economic recovery, this is the proverbial chance to make hay while the sun shines!
Here are seven questions to ask yourself to be sure your teams will maximize this opportunity.
#1: What is your sales model?
If you're not sure how to answer this question, you're probably leaving sales up to leasing agents' individual talents and skills. Or worse, defaulting to an old school "always be closing" approach. Maybe you're at least using a "feature-benefits" model and just don't think too much about the sales model.
The truth is that our understanding of what really drives sales and the sales models developed from that knowledge have evolved over the past few decades. There are now a well-known set of skills that any motivated leasing agent can learn. And with a much more savvy and knowledgeable prospect base than ever before, an "always be helping" approach outperforms the more manipulative "always be closing" style.
To learn more about the research-based model we recommend, download our white paper.
#2: What is your coaching approach?
In 22+ years of working with operators, I've come to notice a very challenging fault line in our workplaces. On the one hand, developing salespeople requires a coaching paradigm. Just like coaches in sports (or in life), sometimes that involves handholding, and sometimes it involves some "tough love." But it always requires a focus on the person as a learner, working from their strengths, learning style, and desired goals.
That's distinctly different from the standard supervisory culture most rental housing operating environments have. Supervising is all about upholding specific standards and managing resources. That's very important in many aspects of the operating world. Yet, there are reasons why most businesses separate sales from operations—they require distinctly different approaches. Rental housing is one of the few places where sales and operations are in the same organization, so this requires extra attention to the coaching model. It's hard to develop a coaching culture in a supervisory world; however, those who master this outperform!
#3: How do prospects experience your website?
When was the last time you searched for a home on your own website as if you were a prospect? If it's been more than a few months, I recommend you do it again with the following in mind:
How easy is it for prospects to see availability tailored to their needs?
How good (and comprehensive) are the pictures and videos?
Is it easy for prospects to see and understand pricing?
Can someone quickly and easily set up a tour?
Does the website promote all three things prospects care about: the home (unit), the community (property) and the surrounding neighborhood?
#4: What is your team's typical time to follow up?
Any follow-up that takes more than a couple of hours reduces the likelihood of getting the lease, and anything that waits until the next day severely reduces those chances. That's why it's critical to have a good CRM and leasing associates who are disciplined in their follow-up. It's also why many operators are beginning to use AI lead management solutions—computers are very reliable in their follow-up!
#5: What is your marketing spend, conversion rates, and cost per lead/lease (CPL/L)?
It's still surprising how many operators don't really know they CPL/L. Tracking cost per lease and cost per lead is critical to understanding what is working and what is not; and then re-allocating spend to be continually more efficient. While there are many different concerns around lead attribution and exact tracking of CPL/L, the point is less about knowing these costs "to the penny" and more about tracking changes over time. That's how the best operators continue to improve their lead generation.
#6: What email drip campaigns do you have in place?
Every rental housing provider should have at least two kinds of email drip campaigns. The most important is a series of follow-up emails for current prospects. This ensures regular contact with prospects until either you run through your entire campaign or they unsubscribe. Another great drip mail campaign is reaching out to past prospects who didn't lease, and whose desired move-in date was 9-10 months ago. Presuming most of these lost prospects leased for twelve months, they're coming up soon on their renewals. That is the perfect time to reconnect with them to encourage them to consider you again.
#7: How do you celebrate success?
Leasing is quite the Sisyphean task. As soon as you roll one rock up the metaphorical hill, there's another one to roll as well. And the high season can be particularly grinding given all of the extra move-outs, prospects and new move-ins. Keep your teams motivated by celebrating success. Bring in donuts, lunch or afternoon snacks; run mini-contests where the team can win something; and be sure to celebrate new move-ins and renewals in your morning huddles. Excitement comes more from what you pay attention to than anything else. While we're still in some stressful situations in our overall world, take the time and effort to thank everyone and celebrate those successes!
Photo by Braden Collum on Unsplash